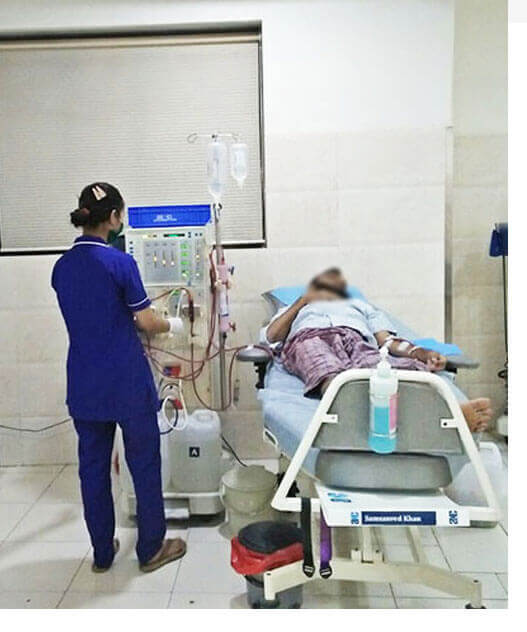 The monthly cost of HD in most private hospitals average Rs 15000 and the yearly cost of dialysis is Rs 1,80000, equivalent to US$ 3000, which is in sharp contrast to an annual cost of $60,000 in the US and UK. Comparison of cost of dialysis per annum is given in Table 2. It appears that India provides the cheapest dialysis in world and ironically the vast majority of Indian renal patients (90%) cannot afford this treatment.
---
Variables in Dialysis Costing.
There are direct and indirect variables in dialysis cost. Direct cost includes: cost of consumables, equipment maintenance & repair, water & electricity bills and staffing expenses. Indirect expenses includes Infrastructure maintenance, housekeeping, laundry, property tax and biomedical waste disposal. Actual costing under different variables is given in below table.